---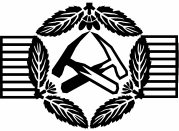 ΤαϘυμι ΤουΖηνο

ΤuZino, Тaqumi (dichiarazione mia); Τaqumi ТuZino (Nome Cognome)
Τuzino, Takumi (da ortografia, ISO3602); Tsujino/Tujino (l'alternativa)
ΤαϘυμι ΤουΖηνο, ΤαQυμι ΤυΖηνο, ΤαΚυμι, Такуми Тушино, ТаҀуми

pronuncia più vicina in italiano: Zugino,
Pronuncia(IPA)
La pronuncia come italiano `tu zino taqumi' è assegnata.

Se parlate Grecco, `ΤuΖino' può ricordare του Ζηνονος, che significa "di Zenon/Ζηνων." ...
(Τaqumi ТuZino =significa= τα ακμια του Ζηνονος/ZHNON ??)
---
Docendo discimus.
---
back-ground wall paper images
Quercus mongolica var. grosseserrata, ``MiduNara''(wet oak)
meant ``The oak of monglia, with great saw''
Dominant tree in Japan cool-temperate forests
Lingua Iaponica (in Japanese)
in English
Lingua italiana (sotto scrittura)
Deutsche Sprache (im schreiben)

Diagnosi

--- Io sono un geologo con un martello,
e mai non desidero essere quello senza un martello. ---



Stratigrafo
Dottore di scienza (Facoltàdi Scienze Naturali, Università di Kjauto/Kyoto)



Contatt

L'indirizzo di posta elettronica:



Interest del accademico mio

Laminated mudstone, submarine channel



Pubblicazioni selezionata




Documenta

Technique of acoustic exploration; An introduction to the first laboratory of Hakurei-maru (GH01 voyage. For student research assistants; in Japanese) HTML PDF (in giaponese)
SU (Seismic Unix) Tips, GMT(Generic Mapping Tools) Tips, ...



Collegamenti
---
Copyright (C) 2001-2004 Taqumi ΤουΖηνο (ΤαϘυμι, ΤυΖινο). All rights reserved.